READ THIS BEFORE YOU GET MARRIED!
TELL YOUR FRIENDS TO READ THIS BEFORE THEY GET MARRIED!
Dating: Those who enter the dating relationship system before marriage, should always know exactly what they want first.  Writing down what you want before you date, sets you at the head of the system and puts your potential love mate in the interviewer's seat.  Having confidence in yourself and the God you serve; prevents you from being taken advantage of, and will signify to your potential love mate that there will be no entering into your secret chambers without first being totally qualified to inherit that magnificent place in your life.  Remember, you are the best anyone could ever have, and therefore, you deserve the best love relationship of your life.  Your body is a holy sanctuary and should be respected at all times.
Before entering A Marriage  RELATIONSHIP
WRITE DOWN WHAT YOU WANT: 
 Grab yourself a pen and write down the kind of relationship you want to have in your life right now.  This forces you to concentrate on exactly what it is you want and why you want to have it.  Once you have distinguished exactly what it is you want, you will begin attracting into your life, those who will best qualify in meeting your love relationship values.  Knowing what you want, gives you a powerful sense of control.  When everything is written down, it does something absolutely supernatural to you.  It focus your mind and causes you to see and notice things that are valuable to your desired aspirations. It grants you the opportunity to take advantage of it right away.  It automatically gives you a greater percentage of receiving it faster than any other system there is.  Try it, you
won't be disappointed.  Write everything down; the type of person you want to have and all the characteristics that person should represent, and how you expect that person to treat you and so on…… This will take some time, but it is so worth it!  After you are completely satisfied with what you have written, put it up in a safe place and watch it come to life.  Don't compare your relationship to the satisfaction of others.  The Lord Jesus Christ will give you a unique relationship fashioned and special made to fit you and all your needs.  Don't let anyone ever tell you that you can't have the kind of relationship you want, or that all the good people are taken.  You are one of the good people, and there is someone special made just for you.  Just write it down and watch it come to pass.
What is Marriage?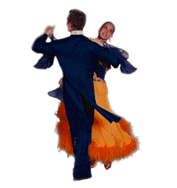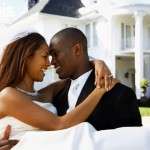 Marriage is a Divine covenant of Friendship: A loyal way of establishing your connection with each other forever.  It is the beginning of a lifetime of adventure as friends, conquering all the adversities of life as one unit, loving each other and learning each other with the full intention of making each other better, stronger, and happier than ever. The challenges may be strong, but the joy of learning each other while working together to beat the odds, is priceless.  Marriage is fantastic!
Study your companion before and after Marriage
Always study your love-mate to the fullest degree and in every way possible, presenting your mate with the kind of love that causes him/her to fall in love with you over and over again.  It may be incredible to believe, but we all have a different kind of "love-button" unique to our own nature and secretly embedded in our emotions. And those of us who are able to find the "love-button" of our love-mate, will gain the power to access an exciting love experience within our relationship whenever we want it.  Studying your partner keeps the fire alive in your relationship and motivates you to become even more passionate about finding new ways of pleasing your mate.  Please remember that "sex" is not
every man's love-button, nor is "flowers and gifts" every woman's love-button.  But there are some of us who have Love-Buttons that comes with a combination code.  And after we have discovered the combination code of our love-mate, and commence to allowing the God of our Salvation to be the Center of our wonderful relationship, with the Lord Jesus Christ as the glue to our Spiritual connection; surrendering our physical body into the presence of our companion to enjoy to the fullest degree:  We can then expect the Happiness of a marriage we so diligently prepared for.
*****ALL ARTICLES ARE CONSTANTLY UPDATED FOR A BETTER READING EXPERIENCE*****
 ARE YOU A HAPPILY MARRIED UNIT?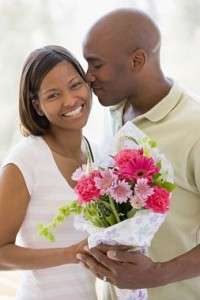 Marriage is Awesome!
(9087)