What is the definition of being Rich?  Do you know?
Having $8,000,000.00 to spend for pleasure at any given time is considered rich to most people.  What about you? Do you consider this a lot of money?  Depending on the status of your wealth at this present time, this may indeed be a lot of money to you.  Nevertheless, this significant amount is unquestionably poverty level compared to the richness God has for all of us who put our trust in Him. There have been many so called "Get Rich" gurus (top experts in their field), who have busied themselves attempting to convince the masses (crowds of people) on how to become prosperous:  Showing the people with inspiring illustrations of how they, themselves, rose from rags to riches, and from poor to prosperous; while exhibiting pictures and videos of their beautiful earthly possessions in an effort to validate their discovery of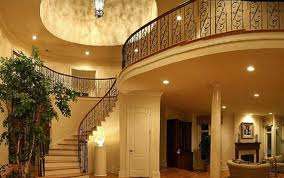 what they believe to be the absolute path to riches.  However, our encouragement to you is that you are already blessed with great riches.  You are richer than any amount of money any job can offer you.  You are richer than any amount of money that can be won in a lottery.  You are richer than any estimated value anyone can place on your life.  Don't you know that placing confidence in the value of money, degrades your inner richness, but placing confidence in your inner richness, makes you significantly more valuable?
The speeches of those gurus (top experts in their field) are quite convincing; But many times, in their effort to guide the masses into financial freedom, they tend to leave very important details out.  Such as, the fact that no one is truly rich by the measure of funds they have in their bank account, which can be easily wasted in a manner of hours; nor are they prosperous by the expensive possessions they acquire, which presents simply a show of wealth; nor can they become rich by having someone grant them 10 million dollars, which can indeed make them look rich for the moment, but their ignorance will cause that wonderful amount of money to be significantly diminished in a manner of a few months. But truth is, life pays everyone according to the value of who they are on the inside and how they use that value to benefit thousands of others.  In other words, "Whatsoever a man sow, that shall he also reap."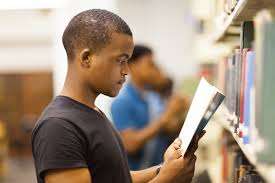 Become a devoted reader of books.  Did you know that every truly great man and woman hold significant places in history are all known to have been devoted readers of books with an intense desire to learn more?  Many of them educated in school, while many others educated themselves.  They were excited about learning; and engaged themselves in books many years before their so called "wealth" begin pouring in.  Our general purpose in life is to become more valuable, more productive, and more pleasing to the God who created us.  When we neglect to increase our value and to become more productive, when the power of God has been given to us to do so, then we sin against ourselves, against God, and against our destiny.
It is written in the book of Hebrews 11:1, "Now faith is the substance of things hoped for, the evidence of things not seen".  In Hebrews 11:6, it says, "Without faith, it is impossible to please God; for he that come to God must believe that He is; and that He rewards them that diligently seek Him." Also, in the book of Mark 9:23, it says, "All things are possible to him that believe."  So it is mightily important for us to immerse ourselves in scriptures that endows us with the encouragement of knowing that there is nothing impossible for us to attain.  This is an excellent step towards inward enrichment.  The whole bible can be summed up in this one phrase, "Love the Lord God with all your might and walk by faith, not by sight".  The bible is constantly encouraging us to take our eyes off the material, knowing that the material is created by the immaterial.
Now, many Christians of the 17th through 19th centuries engaged themselves in the belief that the Lord Jesus Christ and his Apostles had been poor.  But although they may not have had much money, they were not poor, but highly rich.  If you think about it……. Today, it costs clients a deductible of at least $3,000.00 to fix a broken arm, but the Lord Jesus and His disciples, through the inward enrichment of faith, cured thousands without charge.  It takes at least $15 – $20 to eat a satisfying and fulfilling meal for the whole day, but the Lord Jesus, through the richness of His faith, fed over 5,000 men, not including women and children, with plenty of leftovers. And this He did using only two small fish and five loaves of bread.  This amazing work through the inward enrichment of His faith transformed $5 worth of food into a massive $100,000.00 worth of meats & breads given away for free:  Surely this illustrates that money does not represent the true riches, but rather, true riches are found within you, the person, whom God has created in His own image and in His own likeness.
Our joyful encouragement to you is that you make the right choice for yourself.  As we engage ourselves in the wonderful enrichment of God, His righteousness, and His love, which is in Christ Jesus our excellent Lord and Savior; our life will become wealthy and prosperous in every way, both inwardly and outwardly.  It is said that we cannot become rich without enriching others, whereas this has much truth to it, it is also impossible to enrich others before first enriching ourselves.  For how can we enrich others if there is no enrichment in us?  But when God is in us and working through us, then we have the full source necessary to enrich millions of others.

1,221 total views, 1 views today