Who is Jesus Christ?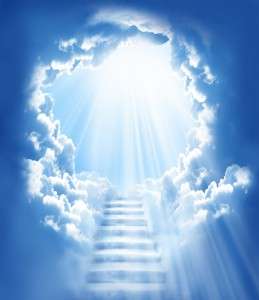 Jesus Christ is God manifested in the flesh, (1 Timothy 3:16), who, as a man, joyfully died for your sins that you may gain the privilege of enjoying a personal relationship with your God and His magnificent joy for you.  There was absolutely no other way for any of us to enjoy a personal relationship with God, except through the death and resurrection of the Lord Jesus Christ.  There is no other man in history who has done as many miracles, preached to as many people, or who has loved the entire world in such a way as The Lord Jesus Christ.  After His death on the cross, Jesus Christ arose from the grave with all power in heaven and earth.
He loves us with every ounce of His being.  He is always available to give us peace when our world is falling into chaos.  When disaster forces itself into our life, we can count on Him for our help, our comfort and our peace.  He washes away the sins of our past, of our present and of our future.  The Lord Jesus Christ loves all of us regardless of race, religion, culture, or background.  He washes our hearts from all the guilt bottled up inside of us.  As we confess our sins to Him, He take those sins and free us from them so those sins can never be held against us in the Court of Heaven forever.  No one has proven that Jesus Christ is not the Son of God, but there are thousands upon thousands who know Him to be God in there life.  If you want proof that He is Lord of lords and King of kings, you can call out to Him for yourself.  He can be found wherever you call on Him in truth and with your total heart.
The Deity of Jesus Christ
Many have attempted to define the Deity of the Lord Jesus Christ in His position as God manifested in the flesh.  This is a magnificent insight of the Son of God, however, to know the true revelation of the Lord Jesus Christ, one must first be filled with the Holy Spirit.  Confessing the Lord Jesus Christ as Lord/Savior, and being filled with the Holy Spirit are two different experiences.  It is not possible for those who are not yet filled with the Holy Spirit to understand the Revelation of Jesus Christ.  Therefore, there is no harm, at this time, in accepting those who have merely received Jesus Christ into there hearts without yet being filled with the Holy Spirit, knowing that they have taken the first step towards a more powerful experience with God.  Once a person has been truly filled with the Holy Spirit of Christ, The Lord will reveal to that person His true identity.  Jesus never revealed Himself in public as the Almighty God, but rather humbled Himself as the Son of God.  So there is no need to prove whether or not Jesus Christ is God or just a man.  God will reveal His One self to those who love Him and enjoy having a close relationship with Him.
Why Jesus Christ had to die
In the beginning, God created the heavens and the earth.  During that process of time, He made the choice to create man in His own image.  By performing this magnificent task, it also forced Him to allow man to make his own choices.  Adam and Eve, being the first creation made in the image of God, was given full dominion over all the earth which God had made.  They only had one rule, not to eat of the tree of the knowledge of Good and Evil.  Everything on earth was available for them to enjoy except that one tree.  To eat of that tree would cause the death of them both.  Well, they decided to eat of that tree, which brought destruction to their well being, and sin into their nature.  The kind of relationship they had with God died, and a new relationship with evil arose.  God, who knows all things, understanding that this would already take place, had a Plan-B in place before the foundation of the world –Revelation 13:8.  Because the earth and man were perfect in the beginning, something pure and perfect from man had to be sacrificed in order to redeem that which was taken. A perfect relationship with God was taken from man when he decided to disobey God's commandment;  therefore, a perfect man was needed to die in order to pay the punishment of sin and restore the perfect relationship man had with God.  No man, however, was available until the birth of our Lord Jesus Christ.  Until then, God accepted the sacrifice of a pure lamb as a substitute until Christ Jesus could be born.
Remember: The Lord Jesus Christ loves you!
2,075 total views, 1 views today